Dear Charles:
Thank you so much for joining me as we pursue our new life in NYC! I'm so glad to be sharing this adventure with you; you've been an unbelievable source of encouragement as I've started my new job & I love that you've been cooking me delicious & gourmet dinners every night … that homemade marinara sauce?! To. Die. For! You should open a restaurant. Also, thanks for walking me out each morning – even when it's freezing & raining. You are definitely the best.

Dear Cold Weather:
You have not been as bad as I thought you would be… but people keep telling me that you're just around the corner and waiting to attack. Not quite sure if I'm ready for that… I'm enjoying the weather we've been having. If you wanted to bring snow once or twice though, I'd be okay with that.
Dear Morning Commute:
You've gotten much better this past week. Perhaps it's because I've been able to sit down at least a few mornings? And the fact that I've been reading & listening to happy music helps, too. Also, I like seeing all of the familiar faces each morning. It's kind of like we are one, big, commuting-in-the-cold family.

Dear Evening Commute:
Not a fan of you. At all, actually. Too many (grumpy) people and too many germs. You make paying for a taxi sound oh-so-enticing.

Dear Crunch Gym-Chelsea:
You are my favorite gym ever. So new & clean & not too crowded. Also, it's pretty awesome that you provide a DJ on Tuesdays & Thursday nights. I'm still practically crippled from my abs & legs class on Wednesday, but it will all be worth it in the end.
Dear Vitamix:
Where have you been all of our lives?! You have made warding off the flu possible, thanks to the multiple smoothies you've been providing me with each day. Your orange + banana + almond milk + ginger smoothie worked miracles on my sore throat this week.


Dear Mama:
I AM SO HAPPY YOU ARE HERE TO CELEBRATE YOUR BIRTHDAY WEEKEND! I can't wait to explore the city with you, go see The Phantom of the Opera & introduce you to The Doughnut Plant + one million & twenty other fun things!

Dear NYC:
Thank you for welcoming Charles & I with such wide open arms! We are loving our life here. The adjustment has not been difficult at all – in fact, it's all been so seamless, it feels as if we've been here for years. Quite easily the easiest "big move" I've ever made in my life. We love you.


<3 happy weekend!!
-m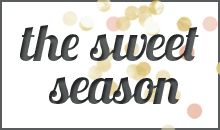 {Linking up with Friday's Letters via The Sweet Season}